Overview
Nova is UT Dallas's premier autonomous driving group, run by undergrads as part of the Applied Systems Lab.
We're developing an open-source autonomous driving stack for researchers, and we aim to provide autonomous driving services to UTD in the long term.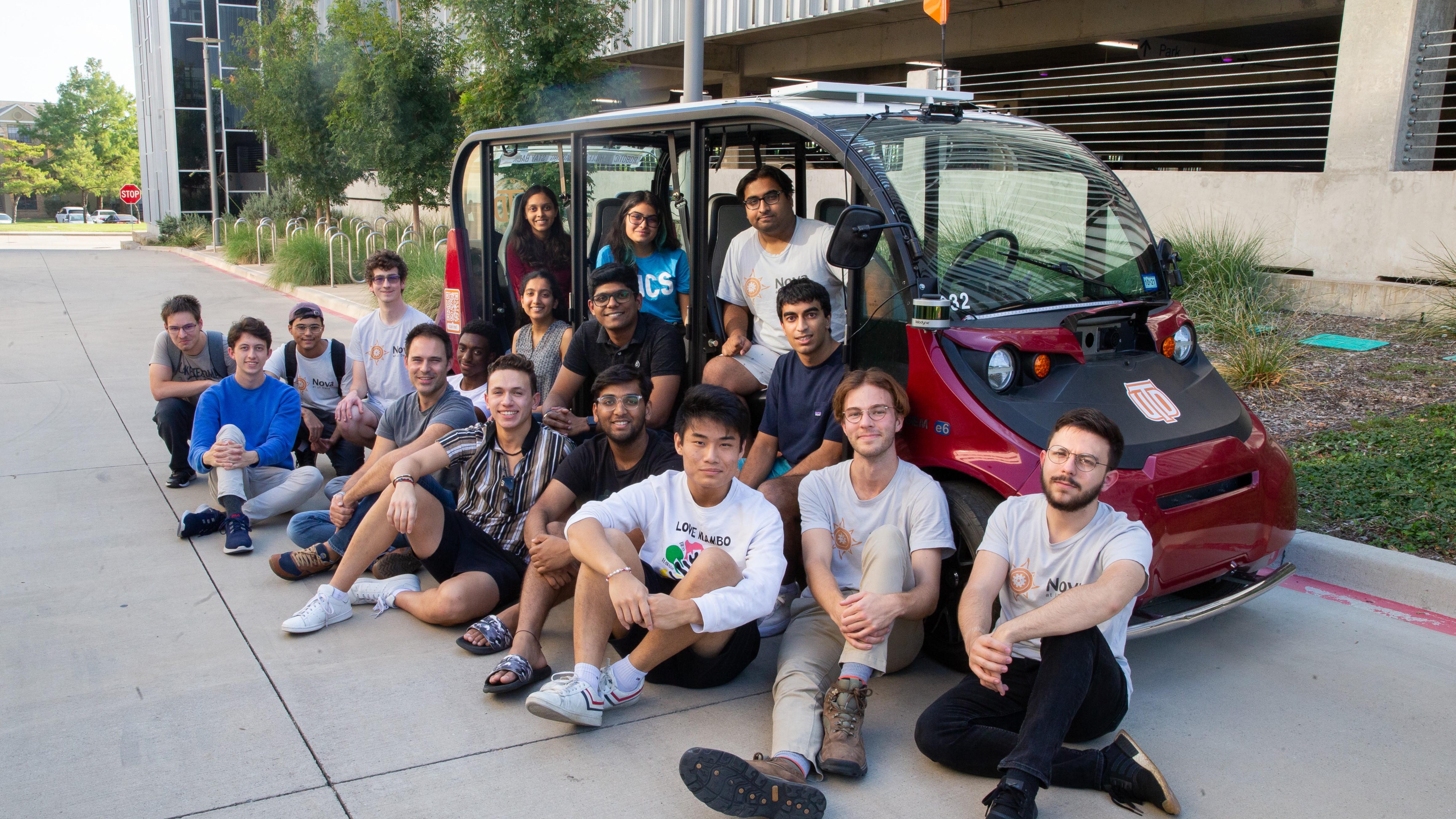 Above: Our team at our annual Welcome Week event.
Our Team
Click on a member to learn more about them!


Justin Ruths
Professor
Team Advisor
jruths@utdallas.edu


Daniel Vayman
CS Junior
Project Lead
daniel.vayman@
utdallas.edu


Stepan Antonyuk
CS Sophomore
Developer


Meyli Colmenero
CE Junior
Vehicle Engineer


Chitsein Htun
CS Sophomore
Developer


Harsha Kota
CS Sophomore
Developer


Sasha Luich
ME Junior
Vehicle Engineer


Jai Peris
Electrical Engineering Sophomore
Vehicle Engineer


Kyle Zeng
CS Junior
Photographer
×
Demo 2, we did it! (Proof of concept)
Demo 1, our first drive
This video explains our hardware stack and software architecture. It also also includes a video demonstration at 4:39.